About Us
... Why, Who and How that's Great for your Tour
ABOUT US: WHY
Why was Campaigns & Culture Born?
Our aim is simple: To provide the finest Historical Battlefield & Campaign tours, offering fresh insight, the very latest research and discoveries, exclusive locations and real depth presented by friendly acclaimed expert guides.
Our itineraries combine cultural sights, tastes and great experiences. So whether you're a military history expert, enthusiast, friends or family, you'll be truly delighted with every aspect of your rewarding and original journey with us.
OUR THINKING
As keen military historians, guides, authors and explorers, we have always enjoyed battlefield tours. But we also enjoy aspects off the wider campaign, history and culture, the context of events, sharing the very latest thinking and discoveries, bringing in other eras that have left their mark across the places we visit.
Many historical enthusiasts face a dilemma, with partners rather less fascinated in every minor skirmish on battlefields that may have changed beyond all imagination. Well, our approach is designed to provide the greatest depth of historical insight and interpretation with enjoyable experiences for everyone.
Military history told well can be truly inspiring for all, bringing beautiful landscapes to life. But we are also take in other sites and sights, local culture, cuisine, wines and beers.
Comfort and experience is important on tour. We seek out and and test great hotels for your tour, well sited to experience the unique atmosphere of each great cultural centre.
We include a great breakfast, a light lunch and dinner with wine each day, specify premium transport, include all tickets, passes, tastings and treats, because that's the style of holiday that we personally believe in.
Does this sound like you?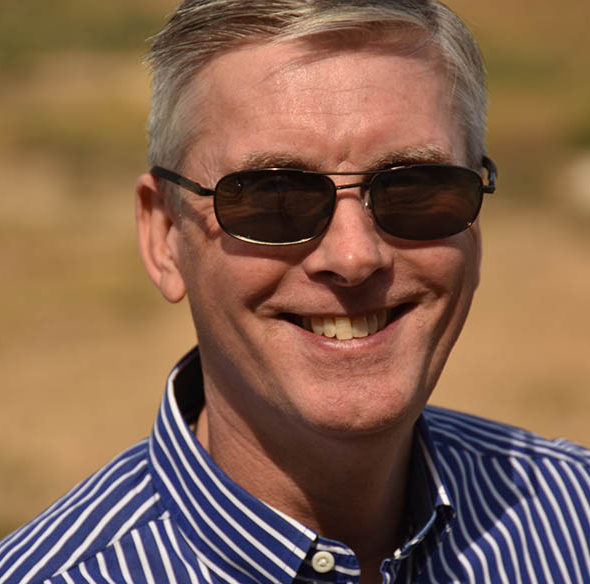 FOUNDER - TOUR DIRECTOR - GUIDE
The most Prolific Author on the Napoleonic Era, Gareth is at the very forefront of discovering and re-interpreting British and allied first-hand accounts, transforming our appreciation of events from the Baltic to the Mediterranean, from the Peninsular War to Waterloo.
Gareth has published over 70 books, memoirs and pamphlets on the Napoleonic Wars and those who fought in it. His work has dramatically extended our knowledge and understanding of the era and its battles.
His recent works include Waterloo Myth & Reality, Waterloo in 100 Objects, The Waterloo Archive (6 volumes), The Forgotten War Against Napoleon; Conflict in the Mediterranean 1793-1815, and The American Sharpe.
Gareth's career has ranged from a Commissioned Officer of the Royal Navy, to managing one of the country's finest food halls. He now focuses entirely on his writing and on Campaigns & Culture.
Gareth is currently working on fresh personal insights into many of the Campaigns we cover on tour. Many of our tours coincide with and celebrate his latest publications.
Gareth is a Fellow of the International Napoleonic Society, a Member of the British Commission for Military History (BCMH) and Treasurer of the Waterloo Association.
FOUNDER - TOUR & COMPANY DIRECTOR - GUIDE
The acknowledged authority on the life of Cavalié Mercer, the most famous junior officer at Waterloo who authored perhaps the finest first-hand account of any military campaign, ever.
Robert's extensive and original approach to battlefield and historical research has uncovered many incredible facts, casting an exceptional light on the characters who fought and survived. On tour we share many of Robert's re-interpretations and questioning of received wisdoms.
Robert brings to life fresh knowledge of soldiers sojourns in medieval cities, ancient chateaux, landscapes and uncovers hidden tracks and places that have somehow been missed from the history books.
His appreciation wider eras covers Marlborough to WW2, Ramilies to Dunkirk, adding real depth to our tours. He even leads tours of the finest Belgian chocolate shops!
His recent research includes the forgotten true route of the Prussians as they headed to Waterloo, and the flanks of Ligny. His study of the evolution of the battlefields is reflected in many articles for the Waterloo Association.
A bon-viveur, with an enjoyment of sharing great food and wine, Robert is also a Director of a number of regional and international companies. Touring and sharing his love of Napoleonic history is his way of relaxing!
An extensive selection of Gareth's Napoleonic Books is available direct from Ken Trotman
In supporting the highest professional standards, we're Associate Members of the Guild of Battlefield Guides.
HOW
Something for Everyone
Our Battlefield Tours offer the military enthusiast, friends and family all the battlefield visits they can possibly desire, presented with aplomb, with two experts on hand to answer every question.
Our Campaign and City Tours include other major cultural and historical sites nearby that would simply be a crime to ignore. For example, in Portugal we visit seven key battle sites and military museums along the way, but we will also take in seven amazing Portuguese towns and cities and no fewer than seven UNESCO World Heritage sites. We take short hops to stay in six different locations, removing the need for long return coach journeys each night, providing delightful experiences and places to explore at the end of each day.
Our tours include visits to vineyards, wineries or breweries to sample the local produce and to taste the best of local cuisine when we dine, sharing fun and convivial conversation along the way.
We aim to make your tour memorable for both the great standards we aim for in everything we do, ensuring that all our tour guests are fully engaged in the variety of activities, exciting and novel experiences that we include.