Ready to Book? Any Questions?
FREQUENTLY ASKED QUESTIONS
WHAT IF I HAVE SOME QUESTIONS?
Simply give us a call, email or use the Enquiry Form on the Contact page. We're here to help.
WHO ARE YOUR TOURS SUITABLE FOR?
Our tours genuinely suit most people. Scheduled typically comprise couples, friends and individuals aged from 45 to 75 from the UK, US, Australia, Canada, New Zealand and South Africa, plus English-speaking locals who value our insights into the place they call home.
We do have a requirement for reasonable fitness, but if you're typical for your age you should be fine. We'll happily discuss the details with you.
Any bookings involving under 18s should be made by phone so that we can confirm tour suitability, check the availability and pricing of family rooms and discuss safeguarding arrangements.
HOW DO YOUR TOURS COMPARE TO OTHERS?
Take a look at "Our Values", "Our Story" and "Testimonials & Videos" to see what goes into making our tours truly special and different.
As a small tour specialist we take huge pride in the quality and individuality of our tours, from genuine expertise to your happiness and comfort. We've personally tested the hotels and know all the sites and vistas in our itineraries, sharing our discoveries and the very latest interpretations that you won't find in any of the history books.
Our all-inclusive high quality standards are greatly appreciated by our guests, from food to drink, superior rooms and our carefully crafted itineraries. Our tours are a few longer than most, giving you a greater depth of experience, whilst giving you the time to absorb and enjoy the places we visit.
Choosing Campaigns & Culture is the best decision you can make when selecting a Quality Historical, Battlefield Campaign & Cultural Tour.
DO YOU DRESS UP?
No. Battlefield Tours are sometimes confused with re-enactment. That is entirely different requiring huge commitments of time, money, armaments and uniforms. We often meet re-enactors and admire what they do, but with us you're on holiday.
DO YOU MAKE UP THE TALES OF SOLDIERS, LIKE SHARPE?
There is some great historical fiction around, but it is all influenced by the amazing original memoirs, letters and accounts of those who were really there. All the eras we cover enjoyed rising literacy standards from humble private upwards, so there is a great wealth of real history, tales of daring-do and genuine first-hand accounts to draw on, much of it discovered by our guides. This is what we convey, and you'll find that truth is often stranger than fiction!
HOW BIG IS A SMALL GROUP TOUR?
Our usual maximum is 12, but typically 4 to 8. We happily arrange bespoke private tours for one through to larger groups, but we cap the numbers on our scheduled tours to keep the quality high. We prefer to enrich your experience visiting unique places, taking more interesting routes, staying in characterful hotels and dining à la carte, with greater access to your guide than is feasible on larger tours using big coaches.
HOW DO I BOOK?
You can book online or simply phone or email us. We're generally available outside normal office hours, and will also respond evenings and weekends.
HOW MUCH IS THE DEPOSIT?
Nothing to join the 'interested list'. When you're ready to commit, its just £300 per person, payable by debit, credit or charge card in your local currency, or by Paypal.
You'll receive an immediate booking acknowledgement and payment receipt by email. We'll then contact you to discuss any special interests to make your tour really special, then confirm with your Booking Confirmation.
WHAT ABOUT YOUR DISCOUNTS?
We offer rewards for Multi-Bookers, Small Groups & Loyalty Discounts on all our Scheduled Small Group Tours.
Multi-Bookers: A saving of £200 per person on each tour by booking two or more of our 2019 tours.
Small Groups: By gathering friends and family, bookings of 3 or more on a single tour receive a £200 discount per person.
Loyalty: Join us on tour, and you qualify for special reductions on other tours in the same and the following year.
Discounts cannot be combined, but we'll automatically apply the highest available discount to your booking. The discount is applied to your Final Invoice and is confirmed in your Booking Confirmation. Do contact us if you'd like to check any prices before booking.
HOW DO YOUR VOUCHERS WORK?
We can offer vouchers for Holidays, Birthdays and Anniversaries, usually issued in any multiple of £50. These can be used against any tour booking. We can add a special message, and can send the voucher to the purchaser or direct to the beneficiary - it's all on the online order form, or call us and we'll be happy to help.
When the beneficiary is ready to book, they simply enter their individual voucher code whilst booking online, or state it whilst booking by phone. Easy!
WHEN DO I PAY THE FINAL BALANCE?
We ask for full payment to our bank account 10 weeks before the tour commences. We'll send you a Final Invoice a few weeks before payment is due.
IS THERE A CONTRACT?
All bookings are made subject to our Terms & Conditions. There is a link to these at the foot of our website, and we'll send you a copy with your Booking Confirmation. If there is anything you're unsure of just let us know.
IS MY MONEY PROTECTED?
Yes. We hold all client funds distinct from our own operational activities, so during Covid we were able to make prompt and full refunds to tour guests even before they were expected. Its the only proper way to do things.
We fully comply with the Package Travel and Linked Travel Regulations. So your deposit and balance payment are fully insured through the Travel Vault. More details are at the foot of this page, with full details in our T's&C's.
WHAT IF MY PLANS HAVE TO CHANGE?
As an owner-run business we can be more responsive and flexible than most if you have to change your plans. If you are faced with an unexpected situation we'll do our best to respond positively and flexibly.
Ultimately, for everyone's clarity, our Ts&Cs set out our and your responsibilities.
ANYTHING ELSE?
Please phone or Email us and we'll be happy to respond to any queries or questions you have.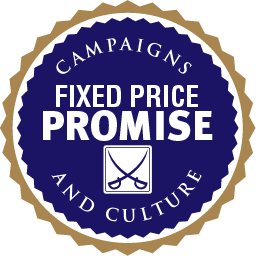 Your booking is fully price protected against changes in exchange rates, taxes and duties.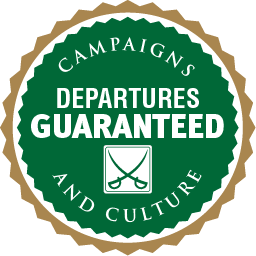 We don't drop or change any tours if there happens to be a lack of numbers. We'll just give you an even more personalised high quality tour!