TOUR DE FRANCE 2019 & WATERLOO 1815 BATTLEFIELD TOUR
Experience the beautiful countryside of Stage 1, enjoy Stages 1 & 2, the Treasures of Brussels & Cycle/Walk/Drive the Battlefield
A Great Tour for Cycling & History Enthusiasts with Experts who really know this City & Countryside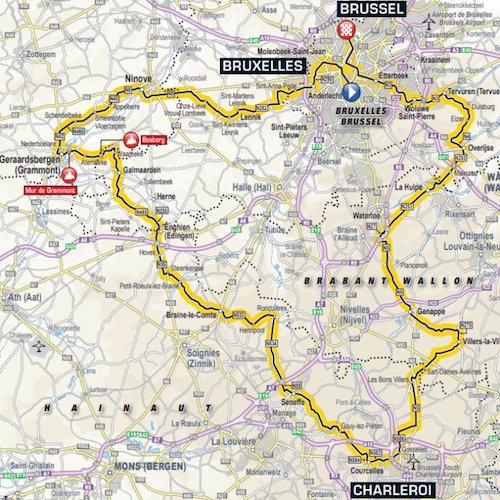 OK, so this is a new departure for us - a Cycling tour! But we love the Tour de France, not least for its beautiful landscapes, colour and atmosphere. We also love our historic battlefields, cities, the great food, Belgian beer and chocolate. So why not combine them all into something really special?
Le Tour 2019 starts in Brussels as a tribute to Belgian Eddie Merckx's first title 50 years ago. Its a cracking city. Stage 1 heads across to the British cavalry cantonments of 1815, beautiful places we know like the back of our hand and just love to share ... before heading right across Wellington's ridge on the Waterloo battlefield!
So we've combined the best of what we know and love, added options for cyclists to experience key parts of the Stage 1 route and to cycle the battlefield. This tour will also greatly entertain non-cyclists who wish to experience the route, the stages, the atmosphere and the superb history.
ALL-INCLUSIVE SMALL GROUP TOUR
Thursday 4th July to Monday 8th July 2019
Top Quality 3*/4*, the best hotel in Waterloo & VIP hotel for Le Tour
Your Guide ROBERT POCOCK, Founder & Director of Campaigns & Culture
All breakfasts, light lunches & three course dinners with wine/beer included
All guiding, entrance fees and transport from Brussels/Waterloo included
Our Waterloo Campaign Tour is rated "Outstanding" by our Guests
Option of extra nights in Brussels or Waterloo both before and after the tour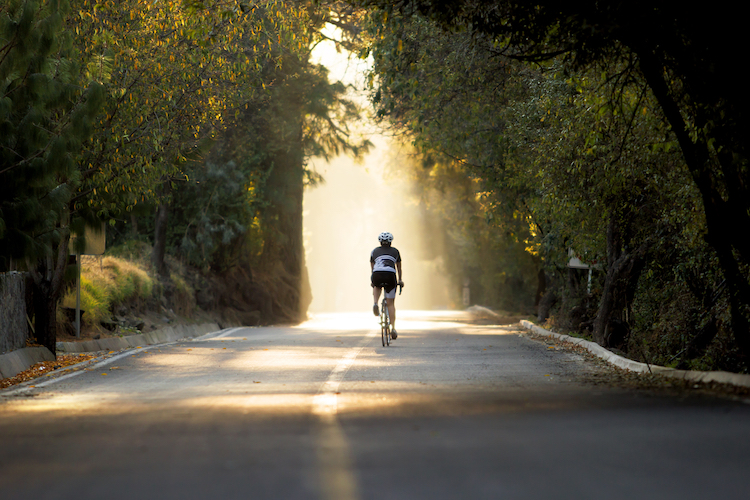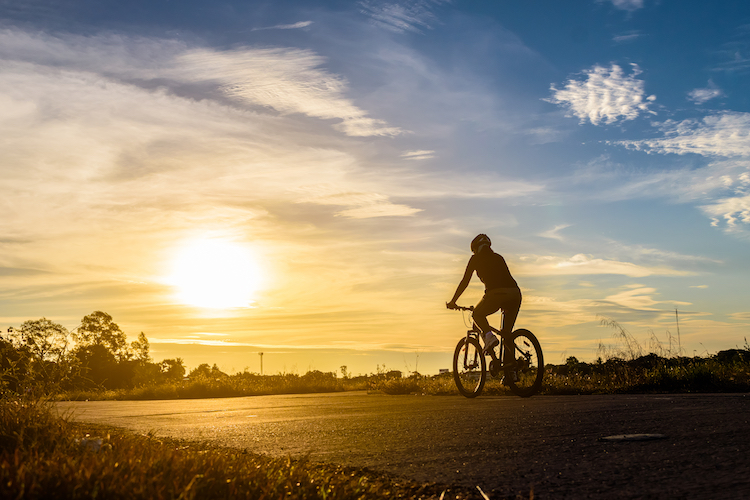 CAPTIVATING POINTS OF INTEREST
Great Sportsmen across one of the Greatest Battlefields
The greatest military leaders of the Napoleonic era joined in an epic and final struggle. The greatest cyclists of their generation in a similarly epic struggle!
Fortunately Le Tour is less of a life and death struggle. The 1815 battlefield of Waterloo frames history in such a concentrated way that few campaigns have ever, before or since, meant so much to so many, and impacted future events quite so significantly.
Stage 1 crosses key locations of the 1815 campaign, before cycling beneath the famous Lion Mound in the centre of the Battlefield. On our small and highly personalised tour we'll travel the Stage 1 Route the day before, and cheer the participants across the battlefield on the day itself.
We'll have a support vehicle should you wish to cycle key parts of our tour, but spectators and non-cyclists are just as welcome. You'll be accompanied throughout by our renowned Waterloo expert (and Le Tour enthusiast) who will transform your understanding and appreciation of this most famous of battlefields, preserved from 1913, whether you choose to cycle, or walk/drive the battlefield.
We'll also enjoy the beautiful Historic centre of Brussels with the Stage 2 Team Time Trial and other sights, taking in the capital's cafés, galleries and stunning architecture.
Our tour is carefully crafted to combine a warm welcome with great cycling, beautiful landscapes and historic experiences the reflect the best of Belgium . We'll entertain you with the first-hand accounts of those who fought Waterloo, the character and experiences of both men and women, some well known like Napoleon and the Duke of Wellington, and some almost forgotten.
We'll guide you around the best museums and memorials, and we'll ensure that any particular regimental or ancestor interests of yours are covered in depth to add real meaning to your experiences.
Whilst on tour we'll enjoy hearty breakfasts, light lunches and great dinners with wine (or beer) to ensure your pleasure and comfort, plus time to relax. Its a holiday after all!
This will be a thrilling time to visit the battlefield, to support your favourite cyclists and teams, and to experience the best of Le Tour and Waterloo in comfort.
Should you wish to arrive early or stay on we are happy to plan this for you.
Give us a call, we'll be delighted to answer any questions you have.
TOUR DE FRANCE 2019 WATERLOO ITINERARY
Day by Day Summary
Thursday 4th July PM: Meet & Greet, Battlefield & Fun
For those who fly in to Brussels Airport, or drive themselves, we meet at our Waterloo hotel. For those using Eurostar, we'll collect you, with your bike it you've brought it, at our pre-arranged time. We then gather at our hotel 2.00pm with a welcome and tour introduction before heading straight to the battlefield. We climb the Lion Mound to view the landscape, describe Napoleon's, Wellington's and Blucher's armies, the ebb and flow of battle amidst this wonderfully preserved battlefield. 
At the exceptional 110m metre circular Panorama we explain this huge century-old painting, the tactics, formations, arms and incredible uniforms, before exploring the French Revolutionary & Napoleonic era in the underground Memorial museum. 
We dine at our hotel in the Restaurant La Sucrerie.
Friday 5th July: Drive/Cycle the Stage 1 Road Route
We follow the beautiful countryside sections of the Stage 1 Route and the key profiles that the cyclists will compete on the very next day, including Lennik, Ninove, the famed climb of Mur de Grammont, Enghien and Braine Le Comte.
Some may wish to be driven, others to cycle part of the way, and we'll have arrangements in place for both with a support vehicle. We stop at key 1815 campaign locations and viewpoints, recounting the first-hand experiences of those who were there through their letters and memoirs, from Cavalié Mercer with his "Journal of the Waterloo Campaign" to the staggering march of the British Guards.
We complete our day traversing the Flemish classics with dinner at a local hand-picked restaurant.
Saturday 6th July: Stage 1 Le Tour Day & Waterloo Battlefield
Our Battlefield Tour day, criss-crossing the Waterloo battlefield, by bike, foot and vehicle (whatever your personal preference), explaining how this truly momentous battle unfolded.
Our Waterloo Battlefield Tours are rated "Outstanding" by our tour guests, with our combination of maps, memoirs, enthusiasm and knowledge. We'll explore the terrain from all sides, the countryside and tracks, sunken lanes and great defensive farmhouses, from infantry lines to cavalry charge to the thunder of artillery. We'll share history as you've never heard it before!
We'll take lunch beside the Lion Mound before the arrival of Le Tour on the battlefield itself, ensuring we have a great view right next to the cyclists' route.
After Le Tour has passed, we visit Mont St Jean, the Duke of Wellington's 1815 casualty clearing station, for a brewery & gin distillery visit and tasting, and to see the new superb battle Medical Museum.
We dine in a local hand-picked restaurant.
Sunday 7th July: Stage 2 Team Time Trial Day & Historic Brussels
We head into central historic Brussels, seeing the Palais Royale and the start zone for the Team Time Trial. Those who wish to remain there may do so, the others enjoying a guided tour taking in Grand Place and other great sights within the centre of this great City with its magnificent architecture.
We'll enjoy lunch, just as we do every day, and there'll be time for museum visits, shopping and sightseeing before gathering for dinner and return to our hotel.
Monday 8th July: Aftermath, Any Questions & Farewell
We review what the future held for the 1815 Waterloo leaders and combatants, and how Le Tour 2019 might unfold for our favourite participants. This is your chance to pose any final historical questions, to share cycling enthusiasms and to do any last-minute sightseeing on the battlefield. For those taking the train, we return our guests to the Brussels Eurostar terminal.
You will simply be responsible for your travel insurance (and cycle insurance) and any non-itinerary purchases or extras made by you, such as room service and additional drinks.
Martin's Hotel, Waterloo
Martin's Hotel is merely a cannon shot, hop, skip and jump from the battlefield of Waterloo. Built in 1836 by the Raffinerie Nationale de Sucre Indigène et Exotique (National Refinery for Indigenous and Exotic Sugar) to cultivate sugar beet and to make sugar, it still displays the beautiful brick vaulting in its restaurant La Sucrerie.
This is the best location to start and end each day's journey, with spacious and comfortable rooms. We've booked the Martin's 3* Lodge rooms where you can comfortably and securely stow your bike, using the adjoining 4* Martin's Grand for all breakfast, bar & restaurant facilities.
ALL-INCLUSIVE SMALL GROUP TOUR
£2,395 per head, sharing a double/twin room
Single Room Occupancy Supplement £245
We'll happily book your return trip from London St Pancras on Eurostar (typically £100) or upgrade to Standard Premier Bikes add a little to the price, and can be boxed or travel fully assembled; we're happy to discuss your options.
LOYALTY REWARDED Multi-Tour Discount £200 per person or Family/Group of 3 or more save £200 per person Our 2018 Guests receive an additional Loyalty discount - call for details
Getting There and Back: We'll collect you from the Brussels Eurostar terminal, or meet at our Waterloo hotel.