TOP QUALITY HISTORICAL, BATTLEFIELD, CAMPAIGN & CULTURAL TOURS
Welcome to Campaigns & Culture
We provide journeys with real personality; truly unique, extensive and personalised historical, battlefield and cultural tours built on real knowledge and a sense of fun.
Our expert guided tours satisfy enthusiasts, from the most expert military historian to novice, family and friends simply looking for a great and original holiday.
Intriguing military history is at the very heart of what we do, presented with depth, accuracy, insight and entertainment. We bring history to life where it was made!
We'll show you how to challenge accepted history with fresh interpretation, sharing the very latest knowledge and discoveries, many unknown to the history books.
Along the way we enjoy great food and hospitality with the best cultural heritage and inspiring landscapes that each region has to offer.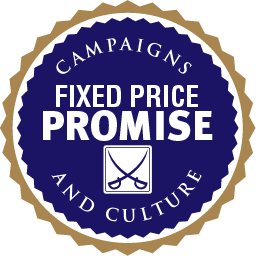 Your booking is fully price protected against changes in exchange rates, taxes and duties.
The Very Highest Standards
If you like memorable experiences, visiting fascinating places with a small group of like-minded people, in style and comfort, then we're just what you've been looking for.
Even if your knowledge of history is limited to an admiration for Les Miserables, Sharpe or Vanity Fair, you'll love our tours with the real stories and locations of the era.
Check our Testimonials page where you'll find the words and videos of our delighted tour guests. They rate us "OUTSTANDING" at what we do.
We're family owned, financially secure, and genuine lifetime experts at what we do. We specialise in running tours only where our repeated visits and wealth of knowledge create the best tours on the market. Put simply, we offer the finest tours to the destinations we offer.
You'll find our latest scheduled tours below - or contact us about a Bespoke tour.
      TESTIMONIALS      
      LATEST NEWS PAGE - 'THE SHOW WILL GO ON'      
      JOIN OUR NEWS CLUB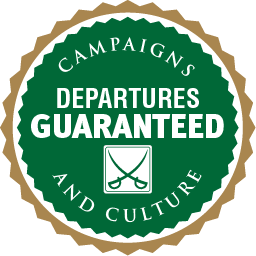 We don't drop or change any tours if there happens to be a lack of numbers. We'll just give you an even more personalised high quality tour!
Scheduled & Bespoke Tours
R
IFLES IN

P

ORTUGAL:

P

ENINSULAR

W

AR

T

OUR

M

AY

2022 / 2023
w
ith

R

OBERT

P

OCOCK

, j

oined by

B

OB

B

URNHAM

& R

OB

G

RIFFITH
The dramatic locations of Wellington's Peninsular War victories across the heart of Portugal. We follow the fortunes of the famed 95th & 5/60th Rifles, Brunswick Oels, Portuguese Cacadores and the wider armies as Wellington's troops played their decisive role in destroying three French invasions from 1808-1811.
Historic grit, intrigue, leadership, tenacity, culture, glamour, epic landscapes and great vineyards. All in glorious spring colours.
Almeida, Barba del Puerco, Belem, Bussaco, Casal Novo, Coa, Coimbra, Douro, Foz do Arouce, Fuentes de Onoro, Lisbon, Obidos, Pinhao, Pombal, Porto (Oporto), Redhina, Roliça, Sabugal, Sobral, Torres Vedras, Vimeiro & more.
PROVISIONAL TOUR DETAILS
Twelve tour days / Twelve nights
or go Bespoke with a Tailor-Made tour
W
ELLINGTON

A

DVANCES

I

NTO

S

PAIN:

P

ENINSULAR

W

AR

T

OUR

M

AY

2022 / 2023
Great rivers, wide plains and vistas, isolated fortresses, mountain passes, victories and supreme logistics. Visit the locations of Wellington's bold thrusts into Spain from 1809 - 1812 as Napoleon's armies were steadily rolled back towards France.
Epic battlefields, magnificent cathedrals, unforgettable countryside, breathtaking gorges, UNESCO Heritage Sites and the superb Ribera del Duero & Rueda wine regions.
Alba de Tormes, La Albuera, Alcantara, Almaraz, Arroyo dos Molinos, Badajoz, Barba del Puerco, Burgos, Ciudad Rodrigo, Concepcion, El Bodon, Elvas, Garci Hernandez, Merida, Olivenza, Salamanca, Talavera, Toledo, Tordesillas, Trujillo & more.
PROVISIONAL TOUR DETAILS
Twelve tour days / Twelve nights 
or go Bespoke with a Tailor-Made tour
W
ATERLOO

B

ATTLEFIELD

& C

AMPAIGN

T

OUR

J

UNE

2022 / 2023
w
ith

R

OBERT

P

OCOCK

& A

NDREW

F

IELD
One of the greatest battles of all time, the conclusive campaign of 1815 that shattered Napoleon's power, forging much of the Europe we know today. Epic history set in beautiful Belgian countryside.
Cutting-edge knowledge, unique itinerary, insights & access, forgotten routes and plentiful Allied, French & Prussian perspectives.
Visit our Testimonial page to see how "Campaigns & Culture sets the standard for Waterloo Tours!"
PROVISIONAL TOUR DETAILS
Seven tour days / Seven nights + extension option
or go Bespoke with a Tailor-Made tour
W
ELLINGTON

C

ROSSES THE

P

YRENEES

J

ULY

2022 / 2023
The very best actions, battles, routes and vistas from our years of research into Wellington's 1813-14 Peninsular War campaign.
From small actions leading to the great victory of Vitoria, the sieges and gastronomic delights of Basque country, to the great mountain passes and magnificent peaks of the Pyrenees, across the Bidassoa into France.
We also visit the sites and battlefields that tend to be forgotten, yet hold great historic and visual attraction, from San Marcial to Sorauren. Not forgetting a lavish wine foray into Rioja!
Bidassoa, Garris, Maya Pass, Orthez, Osma, La Rhune, Nive, Nivelle, Pamplona, Roncesvalles Pass, San Marcial, San Millán, St Pierre, San Sebastian, Sorauren, Tarbes, Vera, Vitoria & more.
PROVISIONAL TOUR DETAILS
Nine tour days / Nine nights 
or go Bespoke with a Tailor-Made tour
C
AVALIE

M

ERCER'S

W

ATERLOO

C

AMPAIGN
Exceptional revelations on this most famous officer, author of "Journal of the Waterloo Campaign". Covering the man, his life and his elite G Troop Royal Horse Artillery, we share unpublished material and game-changing facts on his role within the Waterloo Campaign.
Over 8 days we show you his cities, his countryside, his chateaux and his battlefields, taking in Bruges, Ghent, Brussels and the wider 1815 campaign.
or go Bespoke with a Tailor-Made tour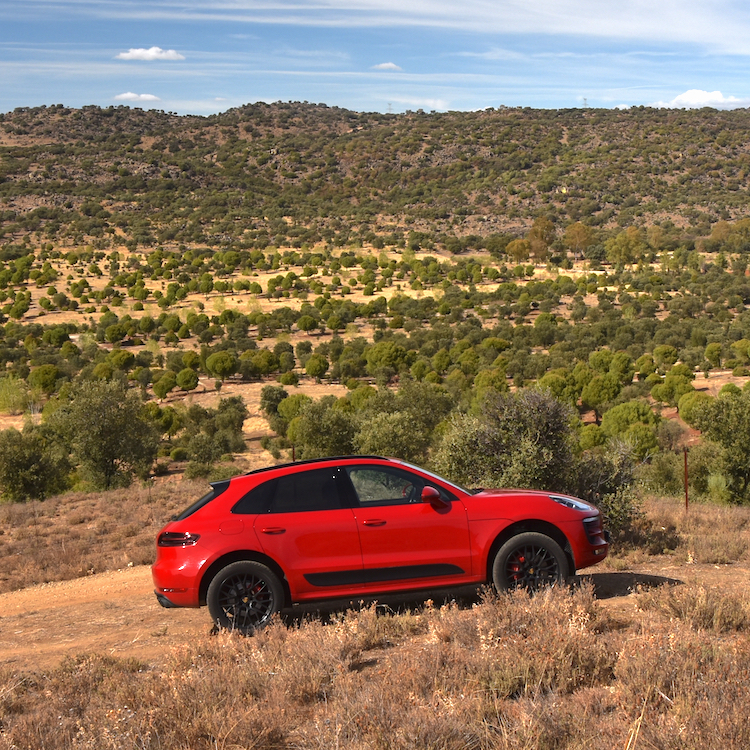 4 W
HEEL

D

RIVE

G

UIDED

J

OURNEYS

, W

ATERLOO

& P

ENINSULA
The perfect solution for preserving your family 'bubble' in the Covid era. We'll lead your party in our own 4WD, whilst you follow in your own vehicle(s) or one hired for you. Great highly personalised tours for individuals and small groups driving in convoy.
We trek to even more remote places off the beaten track, reaching further and deeper into history, down tracks and up ridges inaccessible to other vehicles, covering more ground than ever.
Ideal for private groups and families, its just how we learned the battlefields and the unique locations for ourselves.
O
UT

O

F

S

EASON

'W

EATHER

W

ATCH'

T

OURS
From years of experience we plan our scheduled tours for when the weather and landscapes tend to be at their very best. Yet we've also had some superb off-season tours and research trips, when the weather might be expected to be far more variable.
Our solution is to plan ahead. If you're flexible, we can shorten the odds by watching the forecasts with you, then booking last-minute journeys to maximise the chance of clear blue skies.
It's a great way to ensure you get maximum pleasure from your battlefield journeys with us.
bespoke timing for the best weather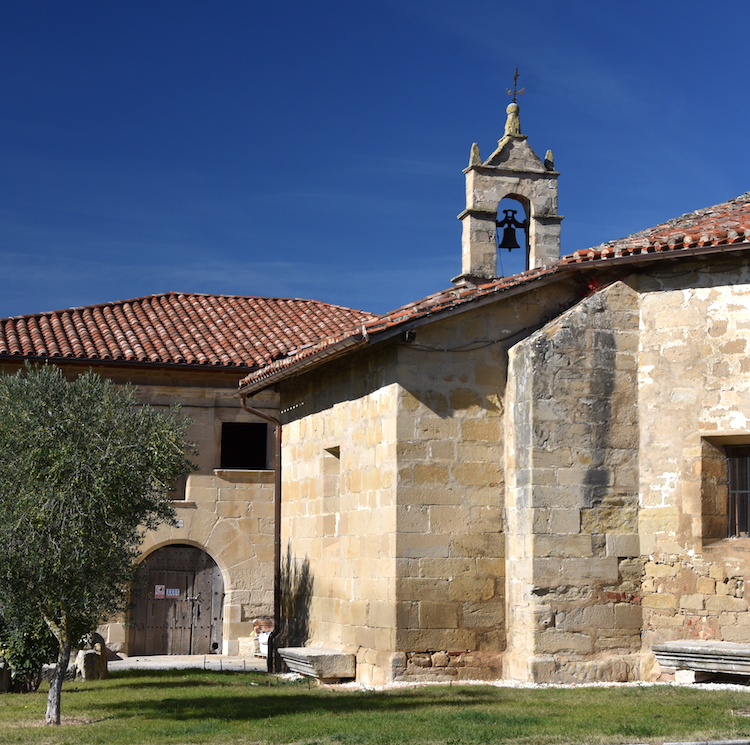 T
HE

T

WO

B

ATTLES OF

C

OPENHAGEN
Nelson's Battle of Copenhagen in 1801 & Wellington's subsequent Siege of 1807 take in the Baltic coast, glorious Royal Palaces, working Gunpowder Mills and the Duke of Wellington's first European victory.
Our historic tour in and around Wonderful Copenhagen: The Happiest, Coolest & Cleanest City in the Northern Hemisphere!
or go Bespoke with a Tailor-Made tour
C
RECY TO

D

UNKIRK

& W

IDER

C

AMPAIGNS

1346-1945
Dunkirk 1940 with much, much more. The beach, the canals, the dunes, the mole, the film, the memorials, the town, the wrecks, together with the dramatic wider campaign and the oft forgotten 1944/5 siege.
From the longbow victories of Crécy 1346 and Agincourt 1415, traversing the lowlands and hilltops of Flemish France and Belgium, we enjoy great military history, breathtaking art, stunning locations, unveiling layers of history, the founding of our Grenadier Guards and breathtaking Bruges.
go Bespoke with a Tailor-Made tour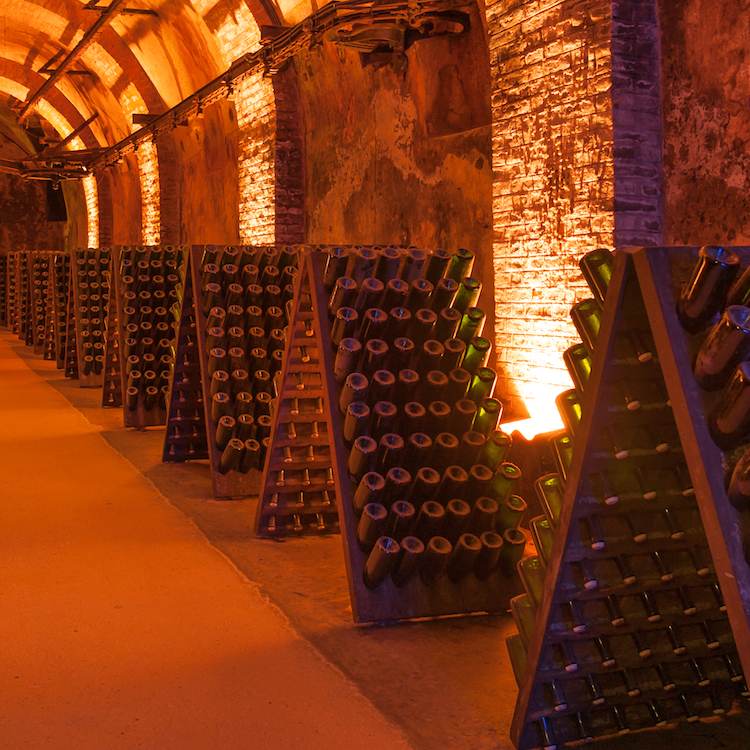 N
APOLEON'S

1814 C

AMPAIGN

& C

HAMPAGNE
An unbeatable mix! Often lauded as the most incredible demonstration of the Napoleonic 'genius', manouvering inexperienced conscripts from battlefield to battlefield to defend France against the combined might of the allies.
Intimate battlefields, famed Marshals, reputations won and tarnished. Featuring the "Six Days Campaign" with 4 victories. The final French victory was Reims, capital of Champagne, and we make the most of the setting for a fantastic wine tour too!
IN PLANNING FOR 2023 / 2024
B
ESPOKE

T

AILOR

M

ADE

H

ISTORY

, W

INE

& F

OOD

T

OURS
Looking for a little less history and rather more wine?
Across the Napoleonic Peninsular to Waterloo, the Portuguese wonders of the Alantejo, great Port houses and vineyards along the Douro, the Spanish glories of Rueda and Rioja, the gastronomy of the multi-Michelin-starred Basque region, the chocolate shops of Belgium, the best of Bruges, Ghent and the houses of Champagne.
All our tours combine great history, culture, landscapes, food & wine. We can plan and guide your private group on a tailor-made vacation specific to your dates and interests. It'll be a pleasure to hear from you.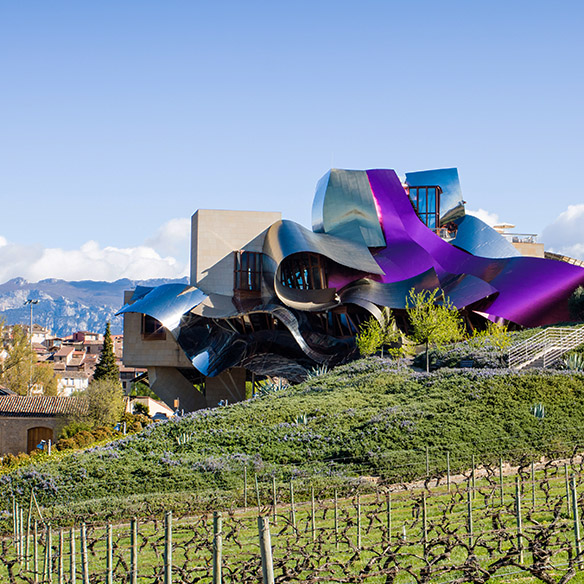 FAR MORE THAN JUST BATTLEFIELD TOURS
Landscape & Lifestyle, History & Culture, Food & Wine
Great History, Battlefields & Culture are at the heart of each tour, as we take in world famous heritage sights, and even more special places and landscapes off the beaten track.
But we also have time for living today! That's why our tours often include features like local food tours and vineyard visits. Every day we include a good breakfast, a light lunch, then dinner with wine, varying in style day-by-day depending on our itinerary and locations.
Each of our quality 4* hotels are hand-picked, tried and tested, often with superior rooms. Where it makes a real difference to your experience we also use 5* hotels. Extra days are available pre & post tour if you would like to stay longer. It's the perfect break for those who care about the quality of their journey, for historical experts and novices, cultural enthusiasts, friends and family.
      OUR VALUES      
      TESTIMONIALS