Why & Who
... and How that's Great for your Tour
WHY
Why was Campaigns & Culture Born?
Our aim is simple: To provide such a variety of sights, tastes and experiences that enthusiasts, their partners, friends and family will all be truly delighted with every aspect of their tour.
OUR THINKING
As keen military historians, guides, authors and explorers, both Gareth and Robert have always enjoyed battlefield tours. But we also enjoy the fascinations of wider history and culture, and good living.
Pure battlefield tours often fail to share the major context of events, or the very latest thinking, focusing on only one era, when many have left their mark across a region, leaving in their wake great cultures and fascinating cities.
We found that many face a dilemma, with partners rather less fascinated in every minor skirmish on battlefields that may have changed beyond all imagination. And why drive past a site of great beauty, or huge importance, simply because it does not fit the rigid narrative of a tour?
Well, no longer!
Military history told well can be truly inspiring for all, bringing beautiful landscapes to life. But we are also fascinated in other sites and sights, local culture, cuisine, local wines and beers.
Comfort and experience is important on tour. That is why we seek out and and test great hotels, well sited to experience the atmosphere of the great cultural centres. Our Campaign tours use a number of hotels to minimise travel times and maximise enjoyment, which avoids long periods travelling to and back from each day's destination!
We include a great breakfast, a light lunch and dinner with wine each day, specify premium transport, include all tickets, passes, tastings and treats, because that's the style of holiday that we believe in and like to enjoy.
Does this sound like you?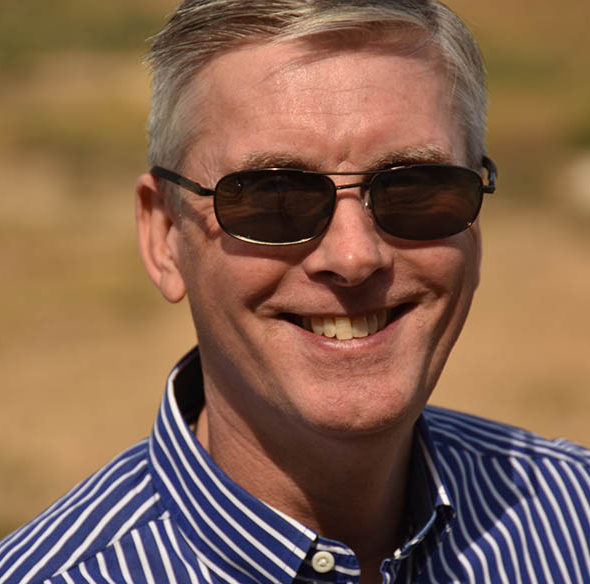 FOUNDER - DIRECTOR - GUIDE
The most Prolific Author on the Napoleonic Era, Gareth is at the very forefront of discovering and re-interpreting British and allied first-hand accounts, transforming our appreciation of events from the Baltic to the Mediterranean, from the Peninsular War to Waterloo.
Gareth has published over 70 books, memoirs and pamphlets on the Napoleonic Wars and those who fought in it. His work has dramatically extended our knowledge and understanding of the era and its battles.
His recent works include Waterloo Myth & Reality, Waterloo in 100 Objects, The Waterloo Archive (6 volumes), The Forgotten War Against Napoleon; Conflict in the Mediterranean 1793-1815, and The American Sharpe.
Gareth's career has ranged from a Commissioned Officer of the Royal Navy, to managing one of the country's finest food halls. He now focuses entirely on his writing and on Campaigns & Culture.
Gareth is currently working on fresh personal insights into many of the Campaigns we cover on tour. Many tours coincide with and celebrate his latest publications.
Gareth is a Fellow of the International Napoleonic Society, a Member of the British Commission for Military History (BCMH) and Treasurer of the Waterloo Association.
FOUNDER - DIRECTOR - GUIDE
The acknowledged authority on the life of Cavalié Mercer, the most famous junior officer at Waterloo who authored perhaps the finest first-hand account of any military campaign, ever.
Robert's extensive and original approach to battlefield and historical research has uncovered many incredible facts, casting an exceptional light on the characters who fought and survived. On tour we share many of Robert's re-interpretations and questioning of received wisdoms.
Robert brings to life fresh knowledge of soldiers sojourns in medieval cities, ancient chateaux, landscapes and uncovers hidden tracks and places that have somehow been missed from the history books.
His appreciation wider eras covers Marlborough to WW2, Ramilies to Dunkirk, adding real depth to our tours. He even leads tours of the finest Belgian chocolate shops!
His recent research includes the forgotten true route of the Prussians as they headed to Waterloo, and the flanks of Ligny. His study of the evolution of the battlefields is reflected in many articles for the Waterloo Association.
A bon-viveur, with an enjoyment of sharing great food and wine, Robert is a Director of his own company and a number of regional and international companies. Touring and sharing his love of history is his way of relaxing!
An extensive selection of Gareth's Napoleonic Books is available direct from Ken Trotman
In supporting the highest professional standards, both Gareth and Robert are Associate Members of the Guild of Battlefield Guides.
Something for Everyone
Our Battlefield Tours offer the military enthusiast, friends and family all the battlefield visits they can possibly desire, presented with aplomb, with two experts on hand to answer every question.
Our Campaign and City Tours include other major cultural and historical sites nearby that would simply be a crime to ignore. For example, in Portugal we visit the seven key battle sites and military museums along the way, but we will also take in seven amazing Portuguese towns and cities, whilst we also explore no fewer than seven UNESCO World Heritage sites. We take short hops to stay in six different locations, removing the need for long return coach journeys each night, providing delightful experiences and places to explore at the end of each day.
Our tours include visits to vineyards, wineries or breweries to sample the local produce and to taste the best of local cuisine when we dine, sharing fun and convivial conversation along the way.
We intend to make these tours memorable for both the superb standards we aim for in everything we do, and ensure that everyone on the tour is fully engaged in the variety of activities, exciting and novel experiences that we include.
" I have never thanked you Robert for all you did to make me feel at home on my first trip.
I don't have to tell you that it was all totally overwhelming.
I really wish I was able to go on this year's tour. I have seldom met someone with so much passion for his subject; never stop and follow it wherever it leads you!
Thank you once again and maybe we will meet on another battlefield somewhere. "
" Sheila and I wanted to thank you for the great time we had touring the Waterloo battlefield with you. The two days were extremely well organised, we found you very knowledgeable in relation to your subject and we really enjoyed your company.
You handled our different knowledge of the event very well and we appreciated your engaging commentaries and the way you interacted with us rather than just lecturing.
 My understanding of the whole campaign was greatly increased by the initial visits to Quatre-Bras, Ligny and Genappe and walking the battlefield brought everything vividly to life. "
" The seven-day Waterloo Mercer Trail was superbly organised and led.
Robert's depth of knowledge and spirit of adventure led us into an deep understanding of the campaign, and brought to life the battlefield in really fascinating detail! We were able to relive the extraordinary events on the ground in 1815, from living quarters to gun positions; I was thrilled!
I recommend Robert to anyone who wishes to combine historical accuracy, fun, local knowledge and good meals! "
"Gareth has an engaging presentational style and ensures everyone receives a warm welcome within the group. He brings the battle to life with his excellent knowledge of the events leading up to, during and after the 18th June.
He uses plenty of anecdotes and personal accounts to 'paint pictures' of the action. His familiarity with the topography enables him to explain passages of the battle in detail which will delight novices, intermediate and experts alike. Highly recommended. "
Gareth took a group of 20 of us on a guided tour of the battlefield site of Waterloo in June 2015. We had already been to the museum and watched the huge re-enactment of the battle, but to actually walk the battlefield site with Gareth was something very special.
Gareth's enthusiasm for his subject is both compelling and infectious. His knowledge of the complete battle and how it unfolded was most impressive. We learned about the armies and regiments that took part, where they were positioned, who attacked who etc., but what was really interesting was all the many little stories that Gareth related to us. The 'Waterloo teeth', Henry Percy's dramatic mission after the battle in order to tell the King of the great victory, what happened to the many bodies littered across the battlefield, what happened to their bones, the medical methods used at the time, and so on.
Gareth had a real knack of not just telling the story of the battle but illuminating it in such a way that it became alive!
Gareth and Mary entertained us with a fantastic educational and sociable experience with this guided tour of the Waterloo battlefield.
We found Gareth's passion for, and authoritative knowledge of, the subject truly inspirational and he delivered it in a way which brought the history of such a pivotal period to life.
A unique and fascinating experience!